Hey, freelancer...
find your dream clients, consistently
And say buh-bye 👋 to those demanding, low-paying projects
I have never gained as much clarity as I have in these few weeks on this course - Sharon, Coach
Gaining clarity is allowing me to move forward without second guessing myself - Melissa, Copywriter
The course helped me land a $10k deal I would have missed out on if was still stuck in my own head - Noah, Designer

Feeling overwhelmed in a stressful business that barely pays the bills?
👎 Inconsistent leads
Leads and sales are unpredictable so you freak out about not earning enough money each month. You'd love more reliable and stable income, but you don't know how to get new clients consistently.
👎 Bad-fit clients
You're not sure who your ideal client is so you keep selling to anyone and everyone (often at a painfully low rate). You'd like to hold out for higher quality clients, but you're worried about turning down work.
👎 Muddled strategy
You've taken online courses, watched YouTube videos and read books to help market and grow your business, but nothing seems to be working and now you're feeling even more confused and overwhelmed.
Identify, attract and sell to your dream clients
Introducing
The Dream Client Discovery Framework
a 7-part, live group course to give freelancers the structure, support and strategy needed to transform and accelerate their business growth.
✅ Find your niche so you can confidently say "no thanks!" to the wrong clients.

✅ Nail your messaging so you never run dry on content ideas and can market your business consistently.

✅ Drive qualified leads so you can avoid market volatility and escape the feast & famine cycle.
Your chance to go from frustrated freelancer to thriving business owner
Upgrade your mindset
Stop self-sabotaging your success.

We'll explore your core beliefs and values so you can install the mindset necessary to build a thriving business.

Develop your strategy
Stop hoping for the right clients to come along.

We'll define your ideal client and develop a unique, valuable offer that you can sell at a high fee.
Market your business
Stop trying to do a million things at once!

We'll create a simple marketing message that attracts high-quality, high-fee clients.
Don't overthink it, if you're stuck, join The Dream Client Discovery Framework - it'll help unstick you - Clare, Health Writer
The investment has been more than worth it. Can't recommend the course highly enough - Dave, Web Developer
This Dream Client Discovery Framework has given me the confidence to reach out to my dream clients - Gabi, Webflow Developer
What's inside the course?
Beliefs
The results you get in business are fundamentally driven by what you believe. Many business owners have "limiting beliefs" that stop them from making progress. In this module you'll get a framework to explore your limiting beliefs so you can transform them into more empowering statements. This essential piece will set you up for growth as you move through the course.

Outcome: install the beliefs needed to grow your business.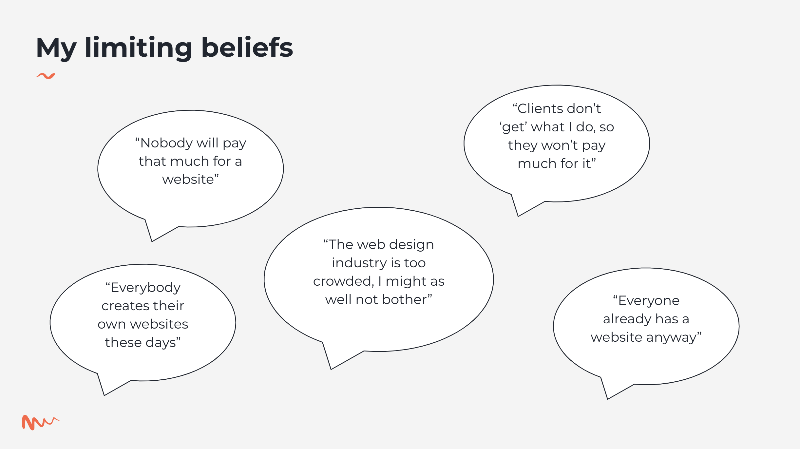 Values
To build a joyful, long-term business, it must come from the heart. This means getting in tune with your own value system. We all have values, but most of us work out alignment. This is a path to misery and burnout. You'll be given a framework for exploring the things you care about so that you build a truly purposeful business.

Outcome: build a meaningful, purpose-led business.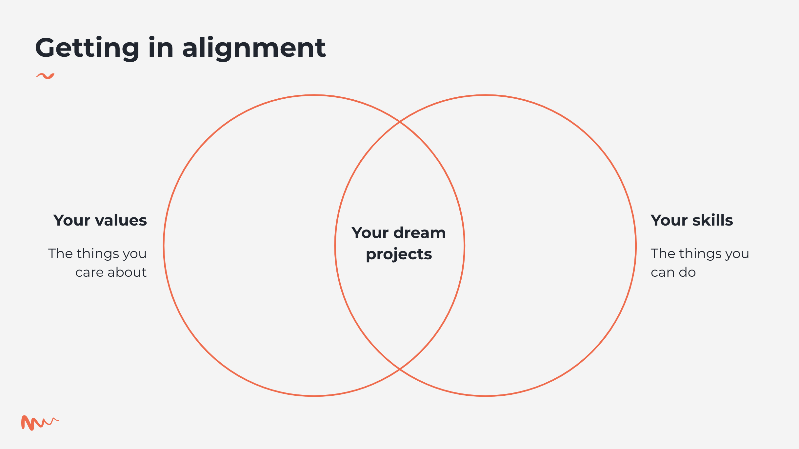 Dream project
Finding dream clients and amazing, high-paying projects starts by defining what one looks like. Let's stop making this process hit and miss. You'll be given a framework to explore what a "dream project" looks like to you and we'll use this to define your brand positioning.

Outcome: learn how to qualify and attract the best projects.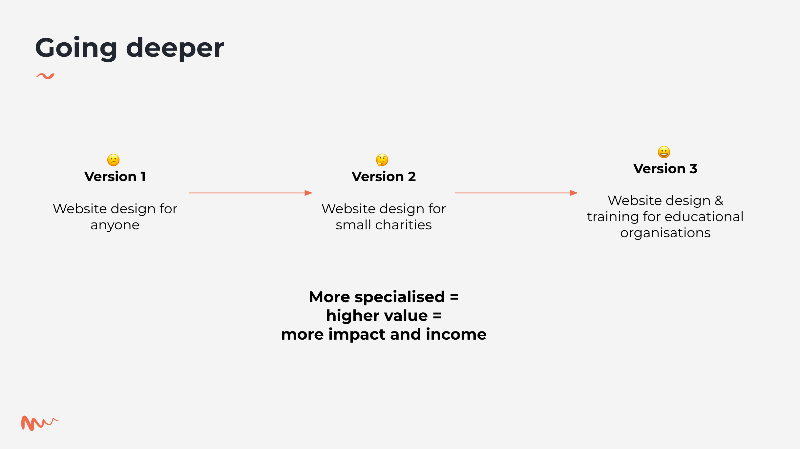 Persona and offer
This module is at the heart of the course. Here we will define exactly who your ideal customer is and how you communicate with them. We will also develop a totally unique service offer that your ideal customer will love. If you've done work like this before without much success, don't worry, this framework takes a unique and proven approach. After completing this module you'll feel much more confident in your ideal client as well as what you can do for them.

Outcome: A clear service package you can confidently sell.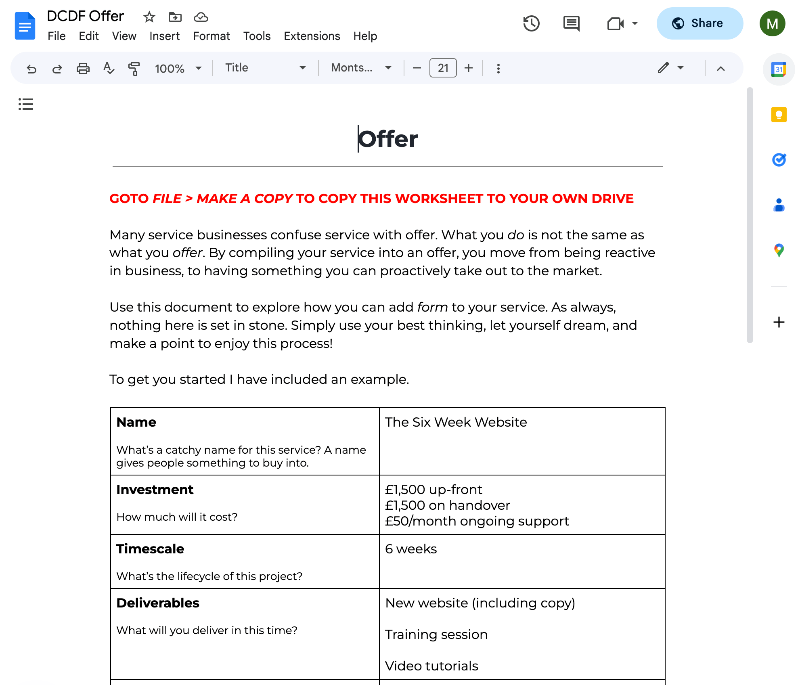 Prospecting and lead generation
In week 5 we begin putting our plans into practice by creating a list of dream prospects. Unlike standard prospecting, this approach is intended to inspire you to only seek clients who you'd love to work with. We will also develop a lead magnet that you can use to appeal to those prospects to build trust, establish authority and ultimately, starting powerful sales conversations.

Outcome: a strategy to reach your dream clients.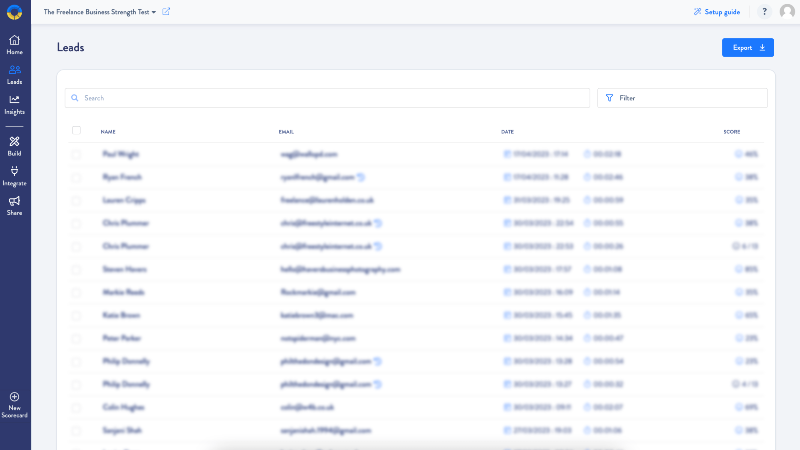 Marketing messaging
What makes your business unique is your ability to connect with your ideal clients. In this module you'll be given a framework and guidance to deeply explore the pain points and aspirations of your target customers so you can effortlessly and consistently attract them to your business.

Outcome: A headline that resonates with your dream client.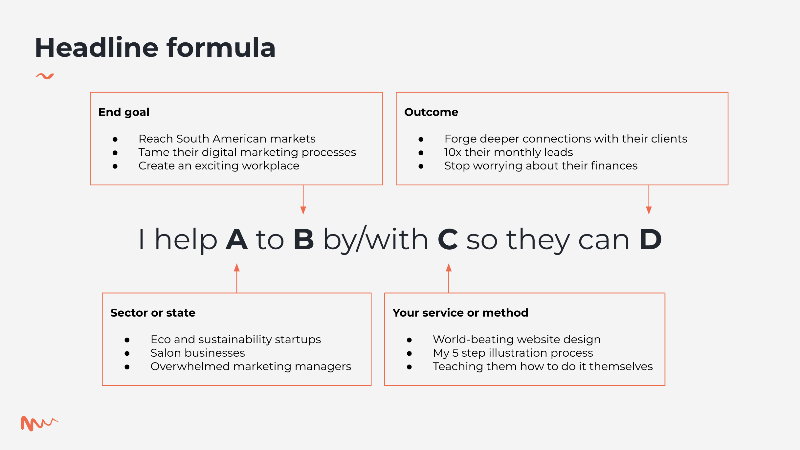 Action planning
In this final week we will distil our learnings into an actionable plan to help you continue to grow your business over the next 12 months. This course is designed to make a positive and lasting impact on your mindset and business, so this module is intended to give you a strong reminder of this work as you move forward.

Outcome: An accountability plan to grow your business.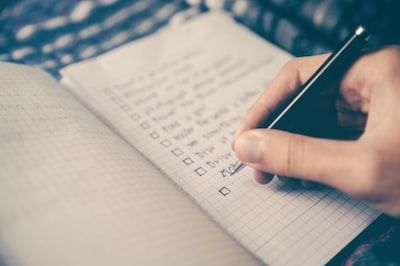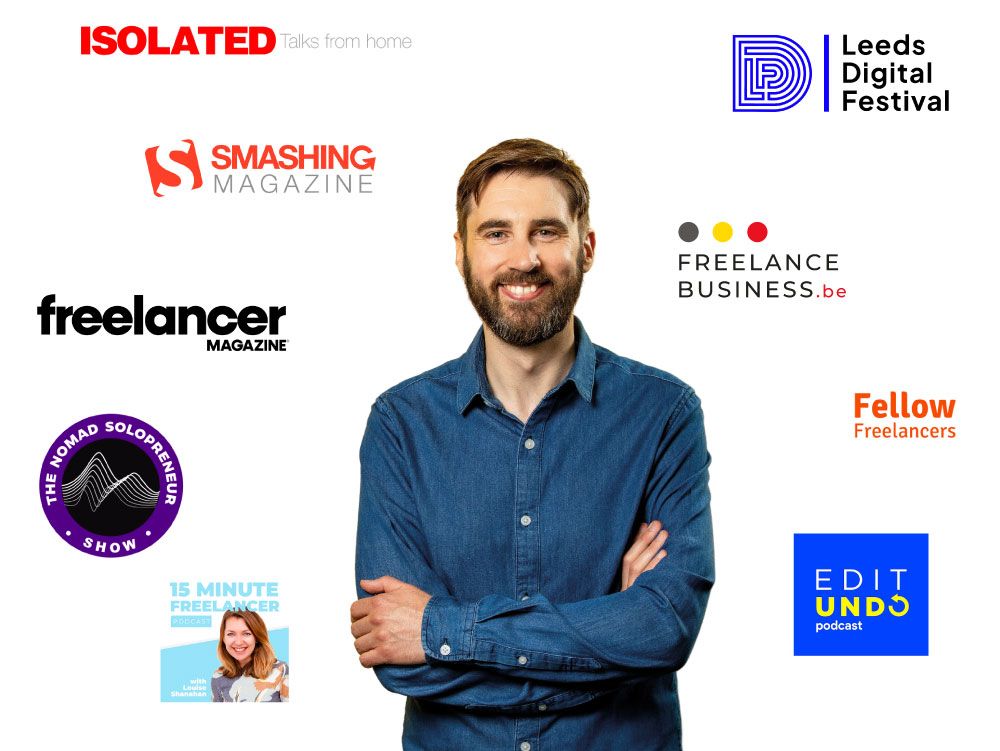 Who created this framework?
Hi, I'm
Matt
👋
I developed this framework having built a profitable niche-based web design agency. I now help freelancers establish their businesses for growth, and have been featured in various publications and podcasts from
Freelancer Magazine
to
15 Minute Freelancer
.
Sick of uncertainty and inconsistency?
Get clarity and confidence to grow your business
Join a group of ambitious freelancers on a journey to identify, attract and sell high-fee projects to high quality clients.
✅ 7 weekly live group coaching sessions
✅ One-to-one accountability check-in
✅ Network with freelancers at a similar stage to you
✅ Structured worksheet exercises
✅ [Bonus] Lifetime access to a private community
✅ [Bonus] Free copy of The Dream Client Playbook
✅ [Bonus] Personalised LinkedIn profile review
Enrolment closes in...
Enrolment is closed - drop your details below to be notified the next time I run the course
Reach your dream clients
Hear how Gabi landed one of her dream clients with the guidance and support of this course 👏
Is the Dream Client Discovery Framework right for you?
This course is not for everyone. To get the most out of it you will ideally be:
✅ An experienced and skilled freelancer who wants to stand out and build a stronger business model.

✅ Done with working for anyone and everyone and ready to position your business for long-term growth.

✅ Absolutely sick of the feast & famine cycle and wanting to build consistency into your business.

❌ This course is not for freelancers who are satisfied earning just enough money to pay the bills.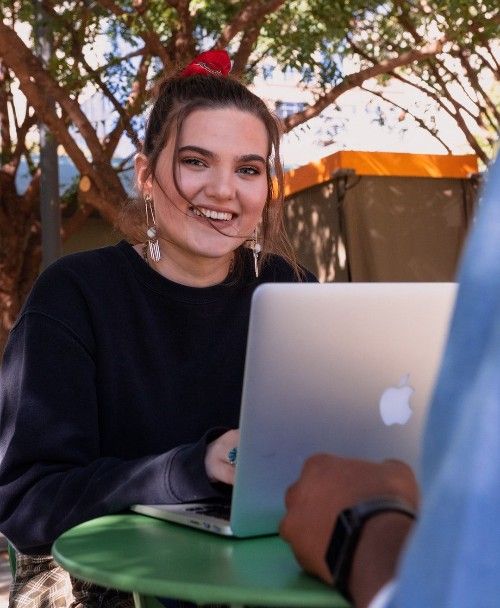 Money-back guarantee
100% of course participants report positive change in their business with 70%+ reporting to have found total clarity in their positioning and messaging.

I am so confident that this course will help you find more purpose, enjoyment and profit in your business that I'll refund your investment if you haven't made progress by the end of it.
Lifetime access to private LinkedIn community
When you enrol you'll get instant lifetime access to a private community of high performing freelancers. Dream Client Club is the place to go for support & guidance to maintain a positive mindset and generate consistent income in your business.
Frequently asked questions
How long is each coaching session
Each weekly session lasts approximately 90 minutes.
How many people are in each cohort?
Are the sessions recorded?
Yes. You'll be given a link to the recording shortly after the session.
How are the sessions delivered?
Zoom. You are encouraged to participate on camera.
How much time do I need to commit?
2-4 hours per week, but do not feel you must limit yourself to this.
Do I need to attend every session?
Ideally but no worries if not. You'll still get the recording + worksheets.
I'm a new freelancer, is this right for me?
Possibly - check the criteria to make sure. Book a call if you're unsure.
How many worksheets are there?
11 worksheets in total each focused on a specific part of your business.
When does the next cohort start?
Created with