Hey, freelancer...
PACKAGE YOUR SERVICE & sell it EFFORTLESSLY
And stop ✋ letting clients run the show
The workshop boosted me with real confidence and motivation as I left the session with a practical framework for developing enticing offer - Lucian, Designer
I found the process helpful to nail down where I want to take my business next. Having clarity is allowing me to move forward without doubting myself - Melissa, Copywriter
Thank you for helping me get clarity and direction. It freed me up to take action and land a $10k deal I would have missed if was stuck in my own head - Noah, Designer
Not feeling "free" as a freelancer?
👎 Controlling clients
You're supposed to be a business owner but it feels like you have multiple bosses. Clients can be demanding, controlling and want everything delivering yesterday. You bend over backwards to support them, but they're never grateful and they don't pay enough.
👎 Shifting goalposts
Your clients are always moving the goalposts so the scope of work changes. You end up working longer hours without charging more, and you feel a growing resentment to your clients. You begin to wonder if freelancing was even the right choice for you!
👎 Undercharging
Every project has to be scoped from scratch. You tend to accommodate client budgets, but you always end up doing more than you should. You want to be paid more, but you don't know how to raise this with your clients, and you fear them finding another provider.
Package your service in just 90 minutes
The Irresistible Offer Workshop is a live, interactive group session to craft your unique offer.

No more endless back and forth with clients dealing with scope changes and haggling on price. Get hands-on support to create a simple, straightforward service package your clients can buy with ease.

This workshop is perfect for freelance web/graphic designers, developers and copywriters who are ready to strengthen their business, create stability and dramatically increase their income.
Create your own irresistible offer live in the workshop using my offer creation framework
What you'll get from this workshop
Learn the 3 ways to sell your service (and why 99% of people get it wrong)
Stop competing on your skill-set and learn how to bundle your service into an offer your client's can't refuse.
Learn what makes a truly unique offer - and how to apply it to your business
Stop saying the same things as everyone else. Learn how to lean into what makes you unique and mirror this in your business.
Network with other freelancers at the same stage as you
This is an interactive session with breakout rooms and screen-sharing. Get ready to roll up your sleeves and dig in!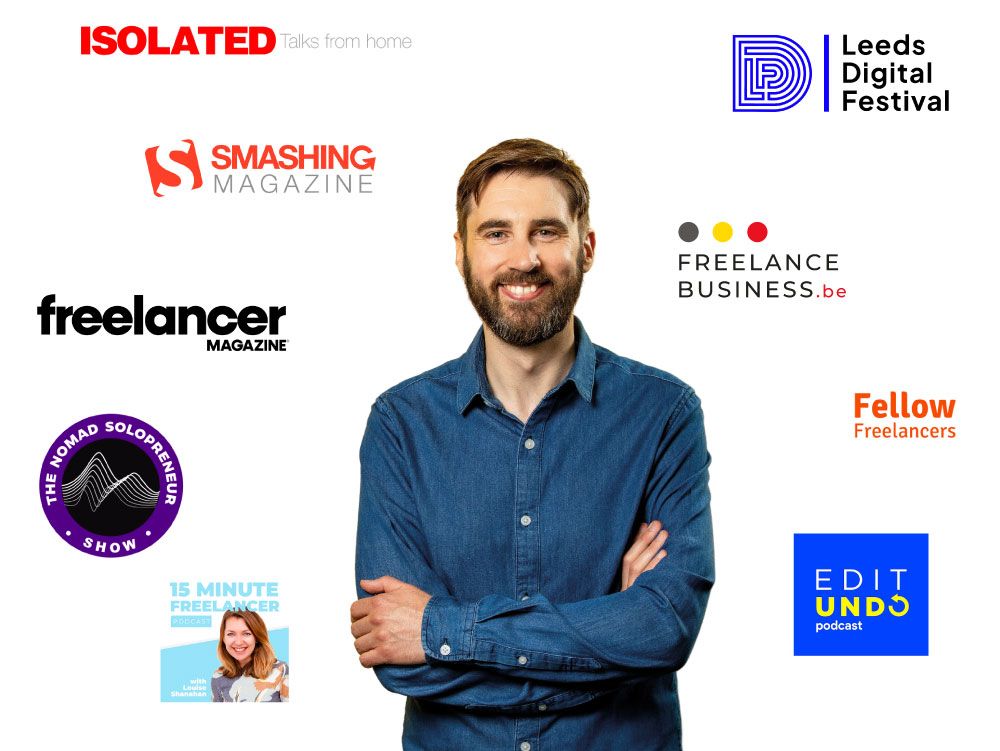 Who's delivering this workshop?
Hi, I'm
Matt
👋
I developed this workshop having built a profitable niche-based web design agency. I now help freelancers establish their businesses for growth, and have been featured in various publications and podcasts from
Freelancer Magazine
to
15 Minute Freelancer
.
Tired of letting clients take the lead?
Create your own unique offer so you can finally gain control of your business
✅ Discover what makes an irresistible offer
✅ See examples of irresistible offers in action
✅ Lean into what makes you unique
✅ Network with peers in a breakout space
✅ Build a scalable, AI-proof business
Ticket sale closes in...
Sales have ended - drop your details below to be notified the next time I run the workshop
Want reassurance?
14 day money back guarantee
If you don't get clearer on your service offer after completing this workshop simply request your money back within 14 days for a full refund
An insightful, motivational, engaging workshop with small group exercises and room for creativity.

Matt's wisdom helped me evaluate my values and decide what to focus on. Now I have a clear vision and the courage to take a decisive step towards my long-desired goal - Merve, Designer
Created with