Prevent professional ghosting by following these 5 simple tips
When I started my web design business I struggled to generate leads. It felt like every prospective client came with a TONNE of pressure. So you can probably imagine my frustration when so many of them ghosted me after our first conversation.

Some of them never even thanked me for my proposal. And because I had email tracking in place, I could see that they had received it.

But here's the thing: those prospects weren't bad people. The truth is that I had simply not done enough to inspire them. In the download below, I'm going to show you how to prevent being ghosted by a client. I offer 5 actionable tips to help you avoid ghosting - and show you what do to if you get ghosted - by empowering you and your clients to come to a clear decision about working together and ensuring that the decision gets communicated properly. Ready?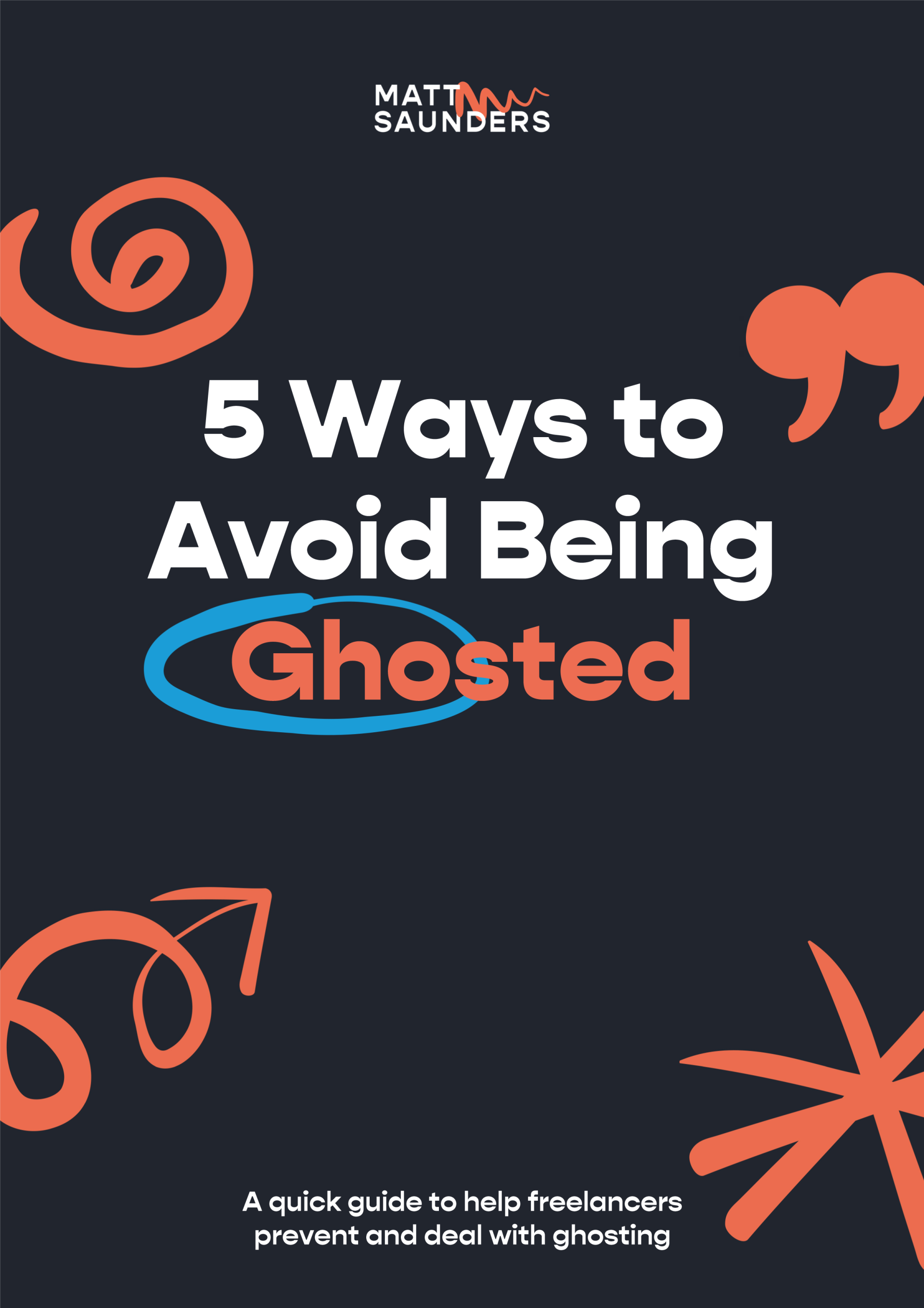 Never get ghosted again
Get instant access to my free download. I'll show you how to:
Spot a ghost early on
Get a response to your proposal
Follow up when a lead goes quiet
What's the secret to avoid getting ghosted?
In my free download above you will find 5 tips. But what links them all together is a simple idea:
empowerment.


As a
freelancer coach
I've had hundreds of conversations with creatives who have been totally ignored by prospects. The common theme in all their stories is that they have allowed a gap to open up between themselves and the person they're talking to.
Sales conversations with prospects
must
be powerful in order for the person to take action. You should be relaxed and at ease because this gives the prospect permission to chill out, too.
When you do this, you bring the prospect
closer to you
. And guess what? This reduces the chance of being ghosted.
What is the psychological impact of being ghosted?
To say that professional ghosting is demoralising is an understatement. It can shake the foundations of your self-belief and put unnecessary pressure on you to "impress" prospects when you get the chance to pitch.

But the harder we try, the worse we feel and the more we actually push the client away. This makes getting ghosted more likely, because the psychological impact on the client is also not a positive one.

In my experience and from every story I've heard, ghosting happens when people feel psychologically vulnerable.

You owe it to yourself AND your clients to implement the practices I share in the above download. So learn how to avoid being ghosted by your freelance clients so you can create a consistent and profitable business!
Never get ghosted again. Learn how to build a powerful business by enrolling on The Freelance Business Builder
Subscribe to our newsletter now!
Get weekly updates on live streams, news and more right in your mailbox.
Created with